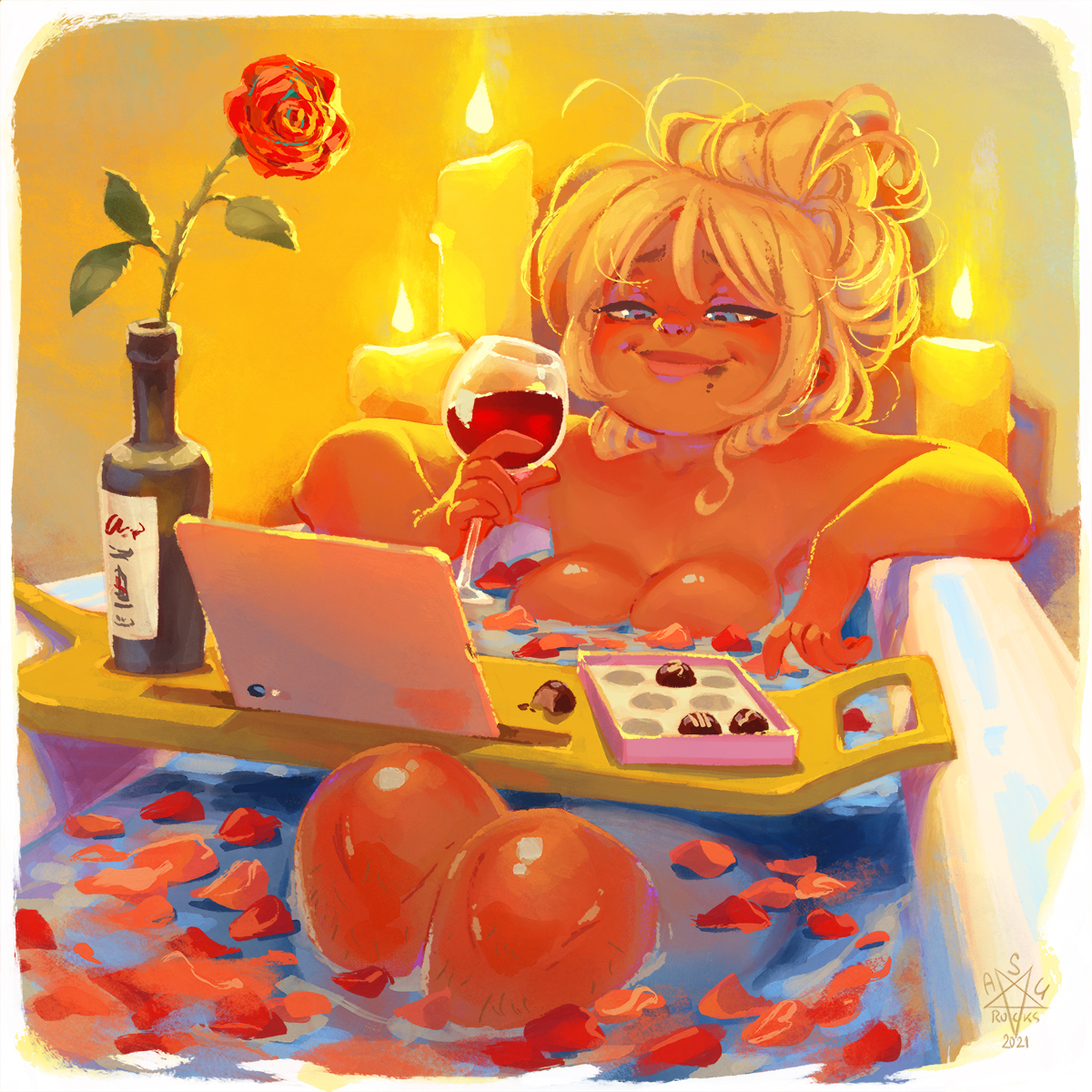 How is it mid-February already?
Which means it's Valentine's Day, the commercial celebration of "love" (or chocolate?). I don't have huge feelings for this day, but I kinda like Valentine's Day illustrations. So here is the illustration I created for this year's Fuck Yeah 2022 calendar (a collaborative calendar with weekly illustrations by different artists):
I wanted to show her having a chill date with herself, but looking at it now it is also possible that she's having a remote date with someone else. So it's up to you which story speaks to you!
The full post with a process video and a high resolution download is available for my Patreon subscribers: