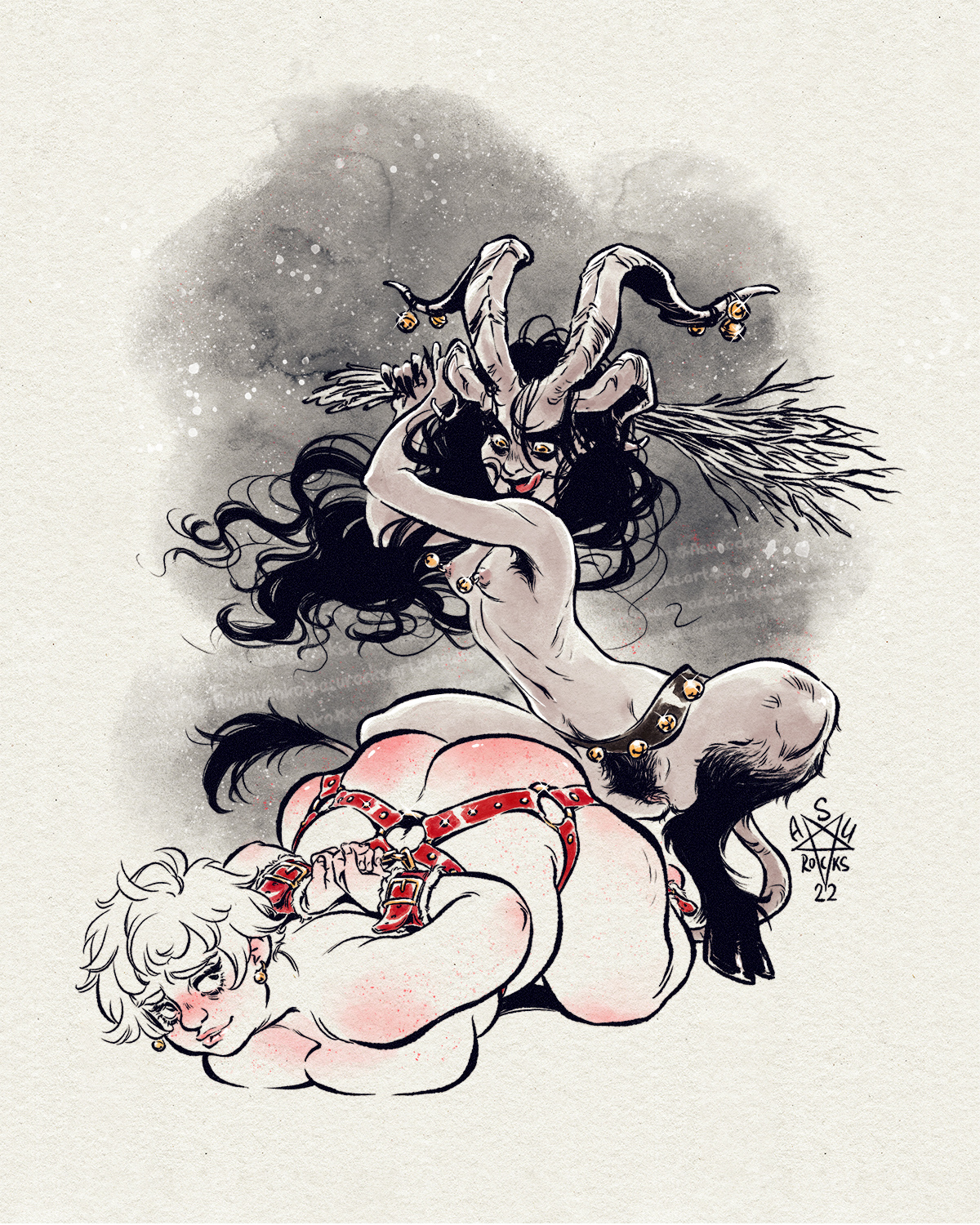 In a good way, of course. 😏
Just in time I finally managed to finish my sexy Santa & Krampus artwork as a Christmas present for you. It has been a struggle, for some reason (probably the reason being me not drawing almost all of this year and now trying to get back into it). I started so many versions of this over and over again… But now I finally have finished something that I like. And I hope you like it, too.
Here are some detail shots: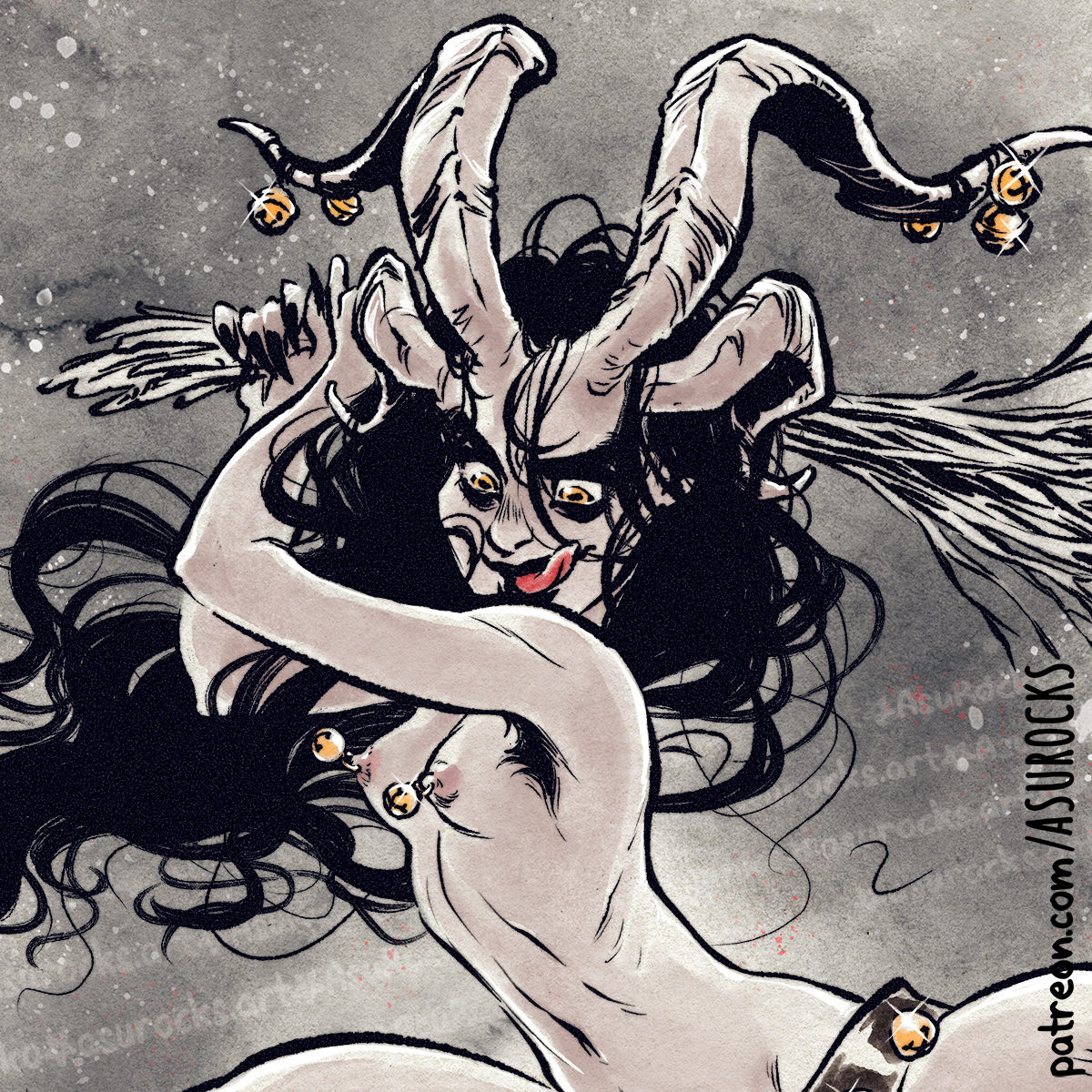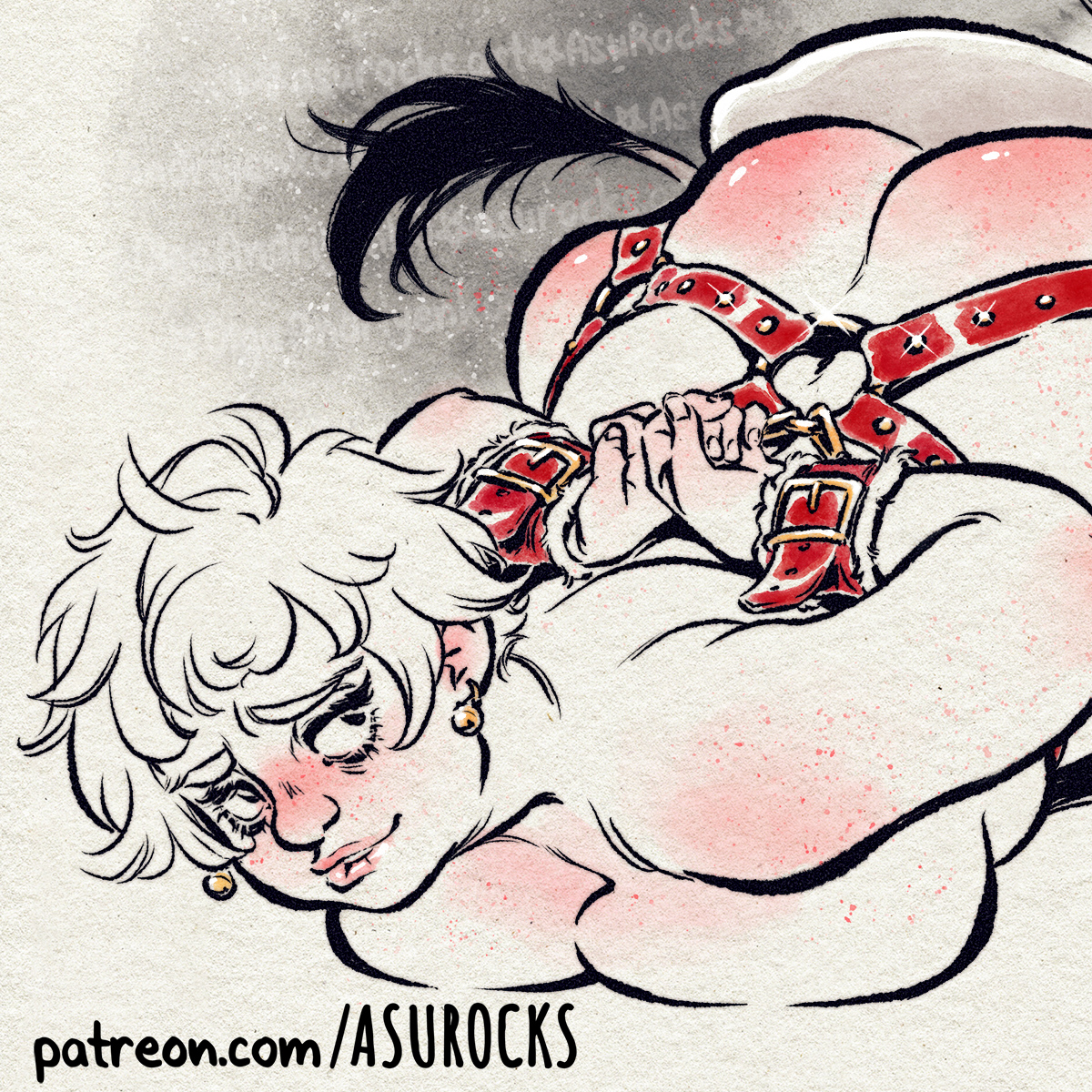 Have some relaxing, warm and peaceful holidays!
❤ AsuRocks

P.S.: You can download high resolution versions to use as a phone/tablet/desktop background on my Patreon!